Kanalisering fra Council of Elohim
Kanalisering fra Council of Elohim
In this time, the collective consciousness of mankind, is being liberated from suffering.You were never meant to suffer.
That condition is 100% manmade.
There is no purpose, nor growth in suffering,
Only fear, sorrow, pain and despair
Suffering has been part of your collective consciousness for the past 2000 years
The concept of suffering, has kept you as a species, from evolving your inherent codes of light, creator codes and divine consciousness
The idea of having to suffer, in order to achieve, is one of the biggest misunderstandings of your history.
Made to keep you from realizing your true nature as creators of your world, and the power that lies within that knowledge.
Now restore this truth;
In order to achieve, and create, you must align yourself with your true sense of worth and remember your divine nature.
We are here to support you and your evolution in Light and Love
Be the divine creators you are intended to be.
The Elohim Council.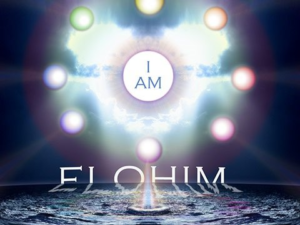 Kanaliseret af Freja